Our newest design; Summer Girl - Features a women's face, beach chair, flip flops, swimsuit, surfboard, tropical drink, swirls & flowers. Celebrate summer with this hot Summer Girl design.
Summer Girl Ladies Spaghetti Top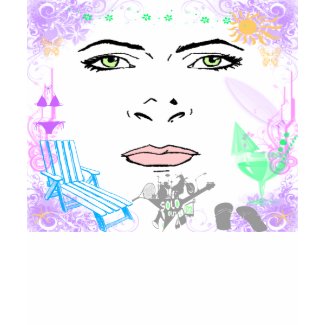 Summer Girl Shirt
by
MindDesignGrafx
View more
Summer T-Shirts
Great to wear to the beach or out to a club. Available on any light colored t-shirt or sweatshirt.
Summer Girl Invitation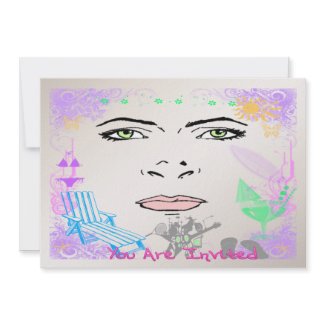 Summer Girl Invitation
by
MindDesignGrafx
Join one of the largest
artist affiliate programs
Summer Girl personalized invitations for Summer! Customize both sides of this flat card for free. Available in two sizes; 7x5 and 5.25 x 5.25. These invitations would be great for a summer cocktail party or summer get together. Each invitation comes with a white envelope.